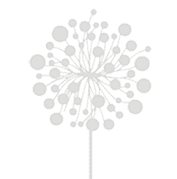 "Having looked online for wedding venues, we came across The Cow Shed and quickly booked a visit. After only five minutes we knew it was where we would get married. Not only was this down to the beautiful venue and grounds, but Sarah and Jeremy made the whole experience so wonderful.
Throughout the months of planning, nothing was too much trouble and no question was unanswered. When the big day came it was perfect. We had everyone we wanted in a venue perfectly suited to us.
The Cow Shed is intimate and the possibilities are endless - this all thanks to Sarah and Jeremy. Not only did we leave the farm as husband and wife, but we feel like we've made friends for life."
Photography by Thomas Frost.
Explore
Find out more about our wedding packages and rustic venue.
Our romantic 18th century farmhouse is the perfect place to unwind before and after your wedding.