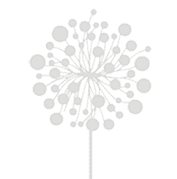 "We live in Kingston Upon Thames, but we had a desire to have our intimate wedding for two somewhere in Cornwall, close to the sea. As two introverts, our priority was to have a relaxing time so that we could fully enjoy the special day.
With a search on Google, we found exactly what we were looking for. The Cow Shed has a particular elegant and rustic feel, and set in natural surroundings within easy access of a beach. The friendliness of Sarah and Jeremy, with their particular attention to detail, helped us to trust them with the seeds of our ideas. We knew we were in safe hands. Living so far away was made even easier by hiring one of their recommended wedding planners. We had make-up, hair, bouquet, food and decorations sorted with minimal fuss and decision making. It was wonderful!"
"On our wedding day, we had a beautiful balance between a luxurious and down-to-earth experience. Sarah and Jeremy struck exactly the right tone for our romantic day. We also had so much fun with a picnic and play on the beach with Jamie our photographer.
The Cow Shed wedding package is perfect for small weddings and also for a party of two. We highly recommend it. Sarah and Jeremy can cater for couples who want total control of every detail or, like us, open to guidance and suggestions. They do it all! Thank you."
Photography by Jamie Webb.
Explore
Find out more about our wedding packages and rustic venue.
Our romantic 18th century farmhouse is the perfect place to unwind before and after your wedding.