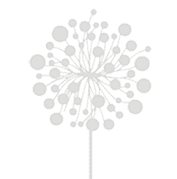 "When Tom and I first started looking for a wedding venue we knew that we wanted somewhere small, rustic and intimate for our big day. We were absolutely over the moon to discover that the perfect venue would be five minutes down the road from where we lived.
The minute we arrived at The Cow Shed we knew it was the place for us. The buildings and garden were absolutely beautiful, and the accommodation exceeded our expectations. Sarah immediately made us feel at home and her calm reassurance throughout our planning process was such a help. She was able to recommend some excellent suppliers and help us out with so many details of our day. Most of all though, her creative flair when it came to decorating was incredible. With her help, the styling on the day was more beautiful than I ever dreamed it could be.
When our wedding day arrived, Sarah was there to calm my nerves and guide us through. The day was magical.
Sadly a few months after our wedding I lost my father. But thanks to Sarah, Jeremy and The Cow Shed, I'll forever have some of my most precious memories of him. The Cow Shed is a truly unique wedding venue and I would recommend it with all my heart."
Photography by Peter Kade.
Explore
Find out more about our wedding packages and rustic venue.
Our romantic 18th century farmhouse is the perfect place to unwind before and after your wedding.