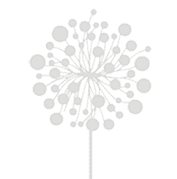 "As soon as Sarah and Jeremy showed us around their beautiful farmhouse and wedding barns, we knew we had to get married there. However, we never could have expected what followed.
The warmth, love and friendship Sarah and Jeremy have shown us is truly remarkable, and so often missing from the world of wedding venues. They were less like wedding venue owners and more like friends, dropping everything to help us have the most beautiful wedding day we could have imagined."
"The Cow Shed and Old Milking Parlour looked amazing with their unique decorations, hay bales and fairy lights - and all just a few moments away from the beach. We went down to Whitsand Bay for photos and a dip in between lunch and the evening.
If you get the chance to get married here, grab it with both hands!"
Photography by Noel Deasington.
Explore
Find out more about our wedding packages and rustic venue.
Our romantic 18th century farmhouse is the perfect place to unwind before and after your wedding.