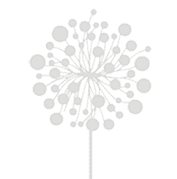 "To say we were pleased with our wedding at The Cow Shed is an understatement.
From the moment we saw The Cow Shed and Freathy Farmhouse, we knew it was the perfect place to hold our wedding. In addition to the farmhouse - which was made to feel like our own - The Cow Shed and Old Milking Parlour added an extra notch to the country garden wedding we desired."
"Sarah and Jeremy were extremely professional, hard-working and understanding of our needs, often going above and beyond the call of duty - from making extra tables and chairs, to the delicious basket of goodies for the bride.
The personal details and touches provided by Sarah and Jeremy were so welcoming and thoughtful, and even with a number of outside agencies involved, they both remained in tune to our need, and sought to take the pressure off at any given opportunity."
Explore
Find out more about our wedding packages and rustic venue.
Our romantic 18th century farmhouse is the perfect place to unwind before and after your wedding.