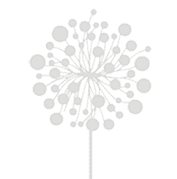 "As with most couples no doubt, we had no idea what to expect having never been to the Cowshed in person, and our trust was purely built on faith. We, of course, were rewarded massively for this and our wedding was as perfect as it could've ever been.
We were blown away by all of the intricacies and personal touches throughout the whole of our stay - there seemed to be a surprise around every corner.
Neither of us had ever been the type of person to 'dream' about their special day and we had no idea at the beginning of this journey what we wanted. But we could not have chosen a more perfect place to be married and I am so grateful to have found you.
Our wedding suite was so comfortable and was beautifully decorated so sensitively. It really represented who we are as a couple. Particularly all of the sweet treats left on the side table and biscuits for our bulldog, Dottie!"
Photography by Jo at Enchanted Brides
Explore
Find out more about our wedding packages and rustic venue.
Our romantic 18th century farmhouse is the perfect place to unwind before and after your wedding.