If a cosy atmosphere and a laid-back ceremony sounds like your perfect day, then a rustic wedding is for you.
The DIY nature means that there are so many options when it comes to planning a rustic wedding, so we've listed some great ideas and inspiration to help you plan your day:
Choose a barn wedding venue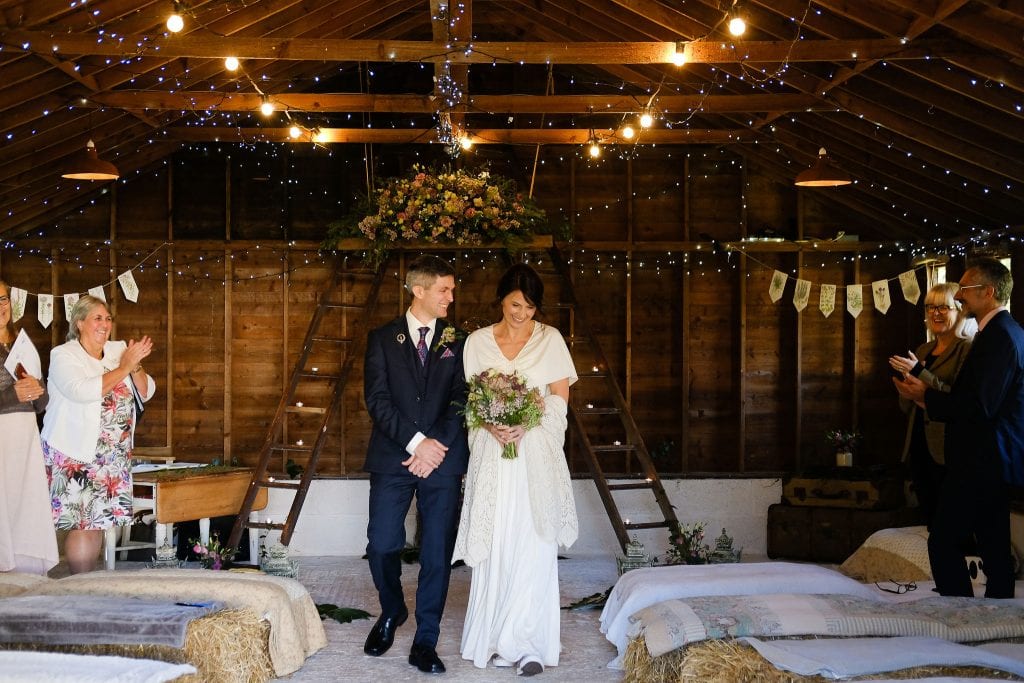 If you're planning a rustic wedding then a barn is the perfect venue setting. A barn has a naturally romantic feel, and combined with its neutral colours, it's the perfect backdrop.
Rustic swing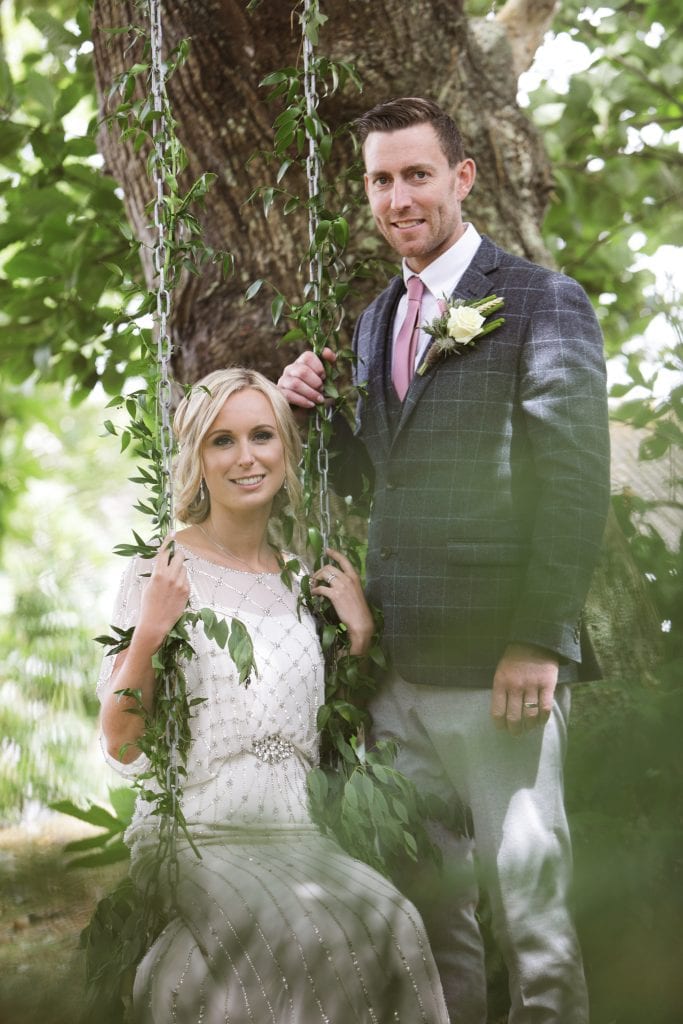 If there is a nice sized oak tree nearby, use some rope to create a rustic swing for decoration. As well as a fun way to entertain the little ones at a wedding, a swing is a great place for you wedding photographs too.
Rustic bar
Rather than handing out the booze, make a rustic bar a focal point of your wedding. The Cow Shed's Leaky Tap bar is has been handmade by our team and is available for all our weddings
Floral display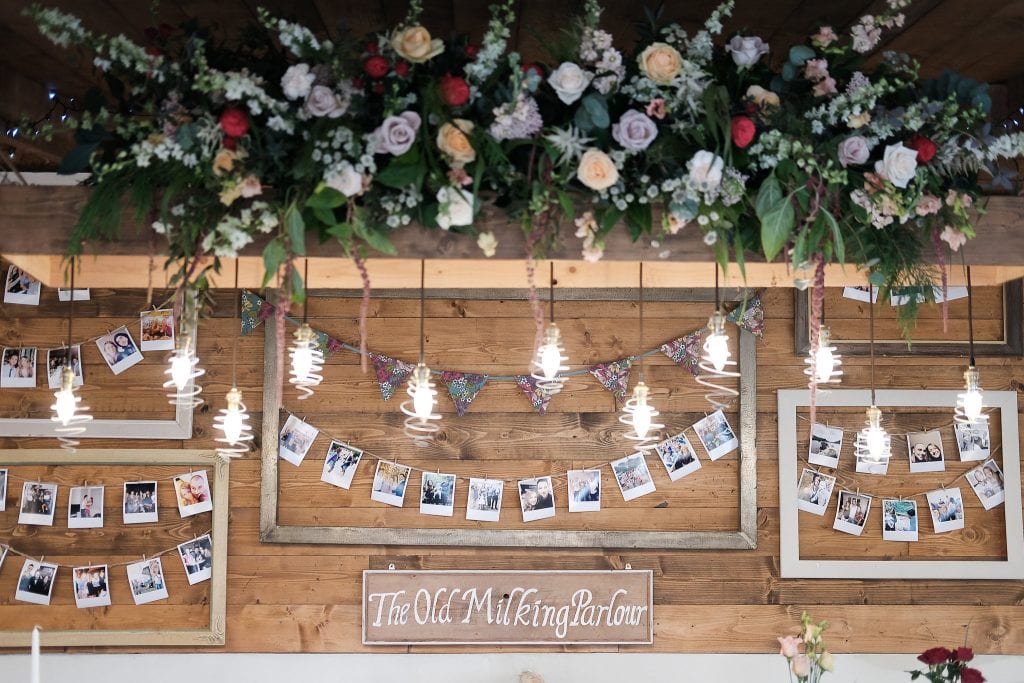 Work with your florist to create the perfect rustic floral display. Avoid flowers which sit neatly, such as peonies, and opt for roses, hydrangeas, and trailing foliage.
Ceremony arch
Either adorned with flowers, or draped in floating linen, an archway can be transformed into an elegant setting for an outdoor ceremony.
Centrepiece
Use a rustic-style trough planter to plant an assortment of roses, ivy and more. Opting for a low centrepiece, rather than a tall one, encourages cross-table conversations, and saves money.
Forget the table cloths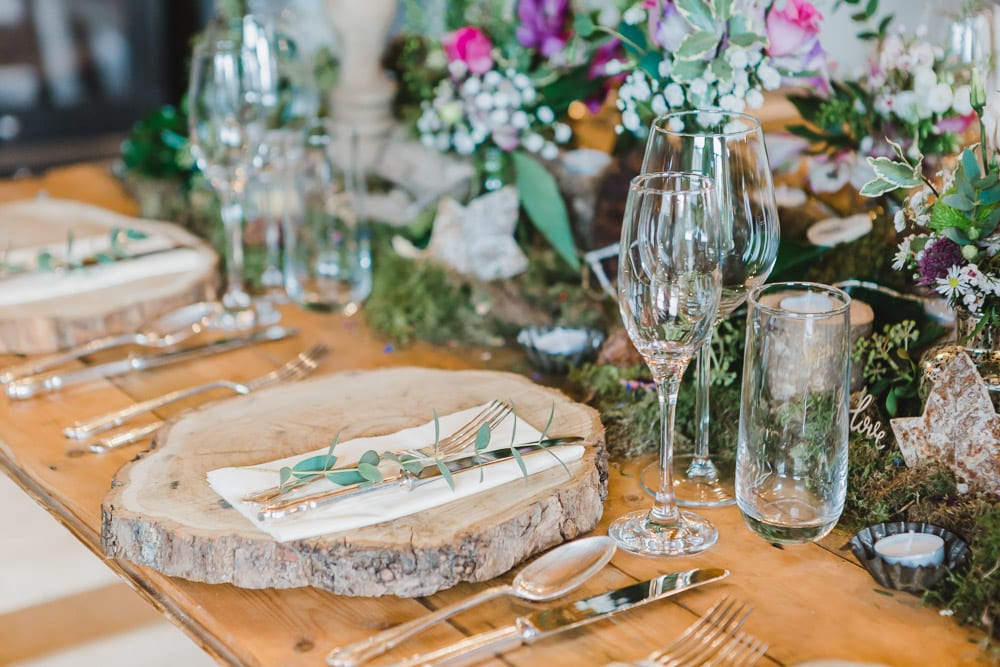 Rather than hide them under a table cloth, here at The Cow Shed we offer beautiful wooden tables for our wedding meals.
Create rustic place settings
Complete the look for your wedding table with rustic place settings. Reclaimed plates and cutlery, combined with fabrics are a great way to achieve this.
Overhead decor
Whilst it's very easy to get wrapped up in making sure the tables and backdrop look great, you mustn't forget to look up either! Hang lanterns, or floral displays from the rafters to create a cosy ambience.
Use fairy lights
Lighting is crucial for creating the right atmosphere for your wedding. Add a warm glow to your ceremony by hanging fairy lights, both in and outside your venue.
Embrace the hay bales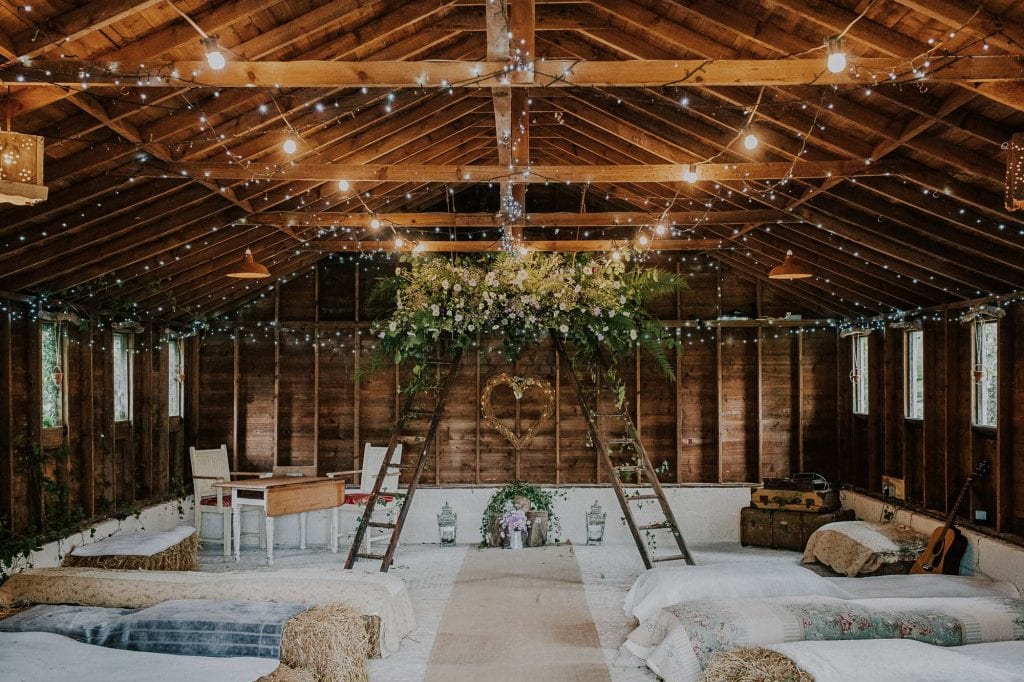 If you have chosen a barn wedding venue then make sure you embrace the hay bale look. Here at The Cow Shed, we use decorated hay bales as seating in our venue, rather than the conventional rows of chairs.
Recent posts