7 tips for creating a rustic wedding theme
With so many inspiration tips and ideas available, choosing a wedding theme can be difficult. Here at The Cow Shed, rustic-style country weddings are our speciality. Rustic themes are pretty, simple, and work at any time of the year – from summer days to frosty winter nights.
Here are seven tips to help you create the perfect rustic wedding theme.
Pick a barn venue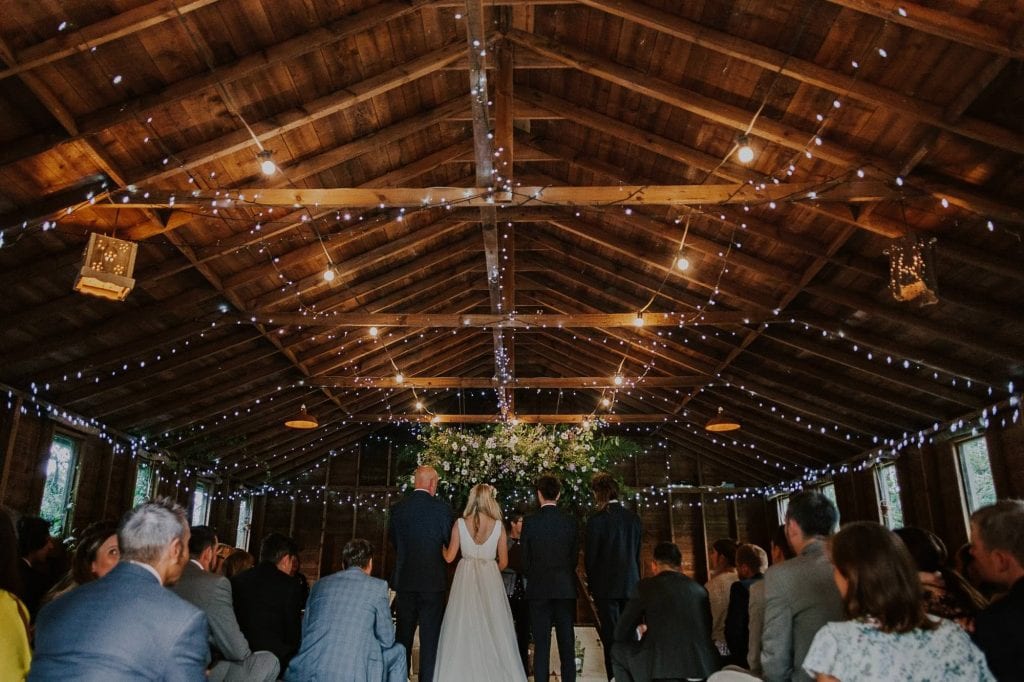 Picking a wedding venue is an important part of the wedding planning process, but choosing one which complements your wedding theme is crucial. Barns are the ideal choice for a rustic themed wedding. Their neutral colours and natural, romantic feel creates a perfect rustic backdrop and relaxed atmosphere.
Use props for styling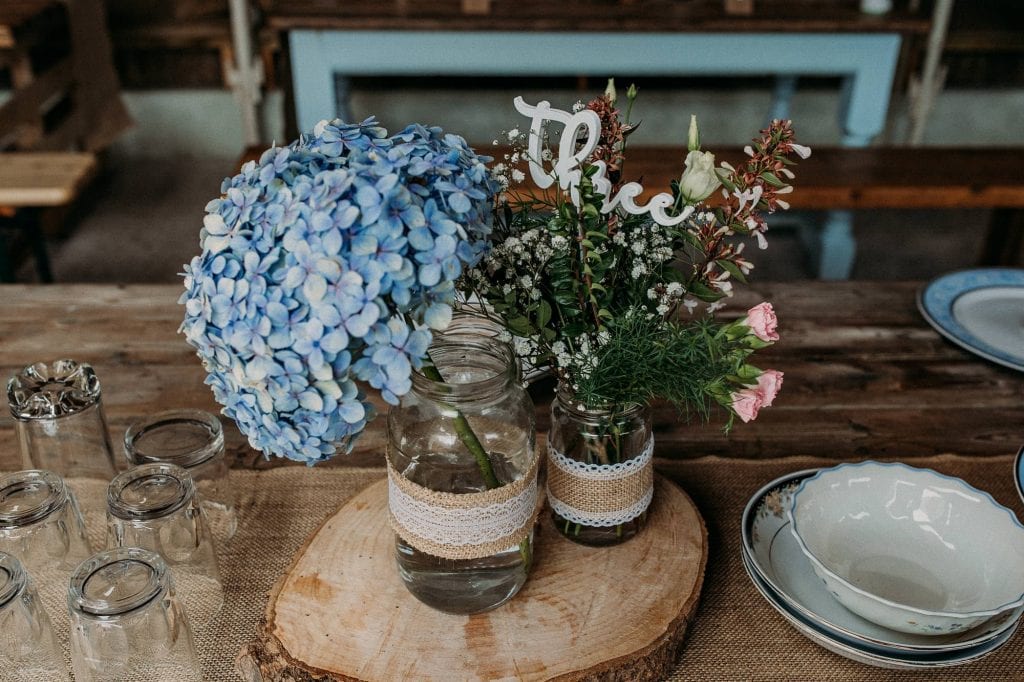 There are so many objects you can use to style your rustic-themed wedding; hay bales, jam jars, barrels, logs, apple crates and candles can be given extra finishing touches to turn them from everyday items into fantastic wedding props.
These props don't have to be expensive either. You can find pieces at flea markets, car boot sales, and charity shops for a reasonable price. If you'd prefer, local florists and wedding hire companies stock most of these items which they will happily hire out to you.
Make mealtime fun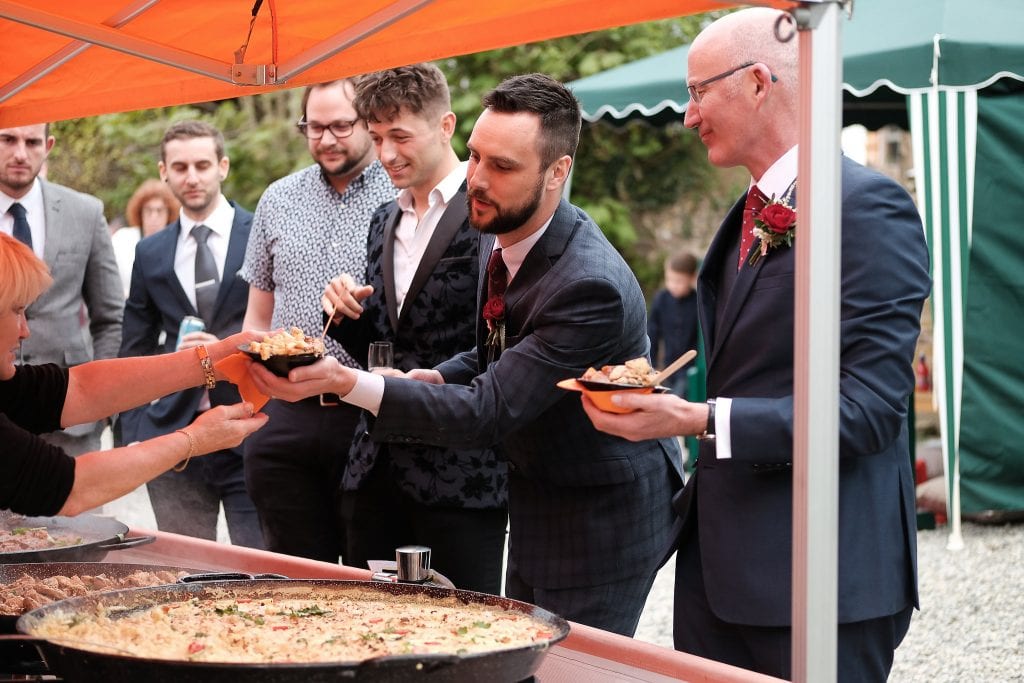 Rustic weddings and a relaxed, laid back atmosphere go hand in hand. Serve up something a little less formal than the traditional three-course wedding meal, and opt for a hog roast or barbecue. Dessert could be a selection of classic homemade cakes so guests can choose a slice of their favourite.
Add a twinkly touch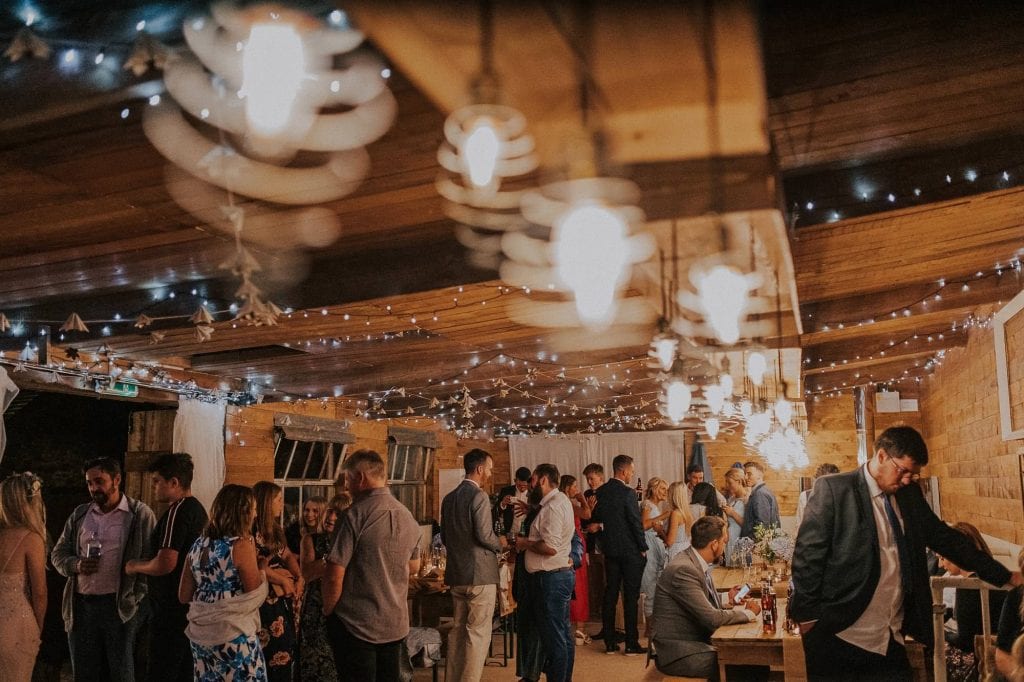 Fairy lights are a must for a rustic wedding. These subtle, romantic lights perfectly complement this wedding theme and add a touch of magic to the day. Hung as a backdrop from the ceiling, wrapped around the beams , or strung between the eaves – twinkling fairy lights set among beautiful seasonal flowers are the perfect addition.
Keep it natural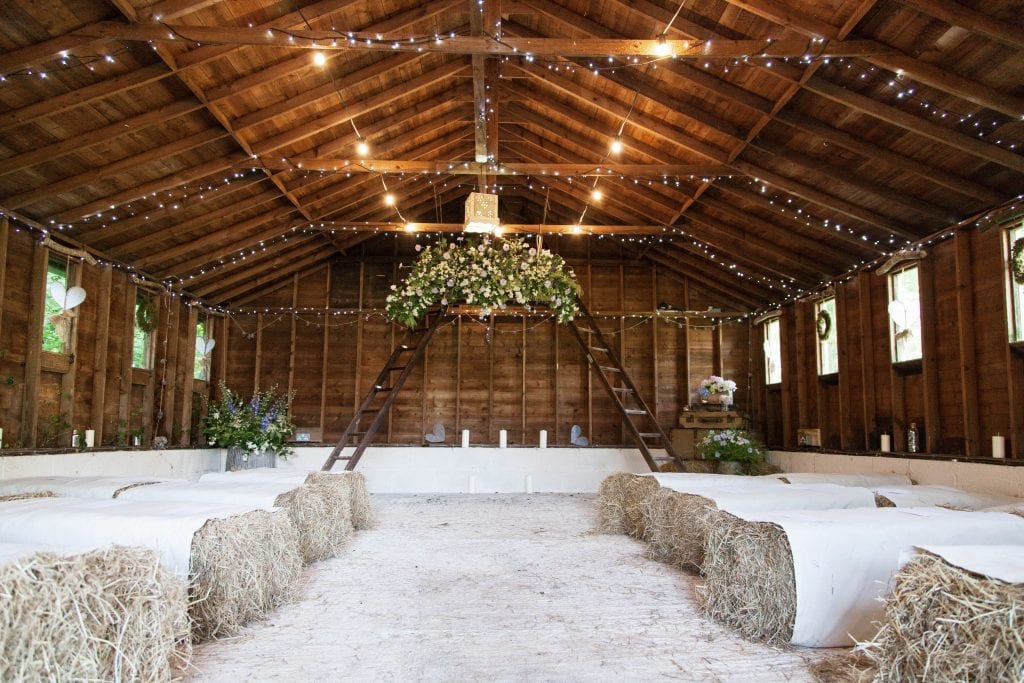 A rustic wedding always has a natural finish. There's no need for chair covers, tablecloths, or chair sashes – in fact, at The Cow Shed we use hay bales covered with cosy blankets, and wooden trestle tables with simple linen runners.
Weave your theme throughout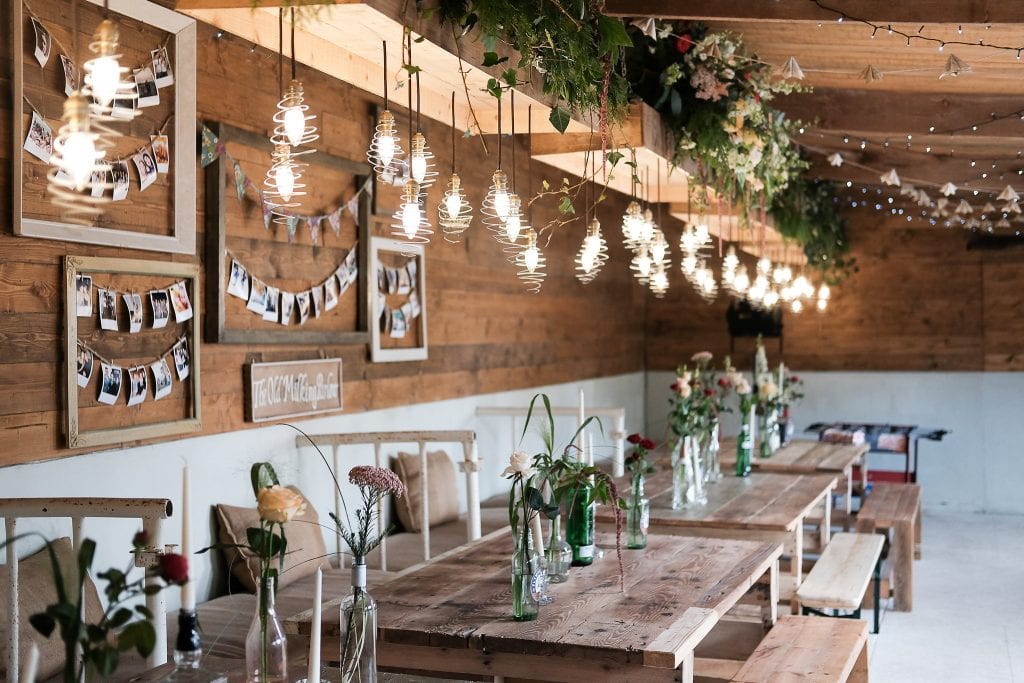 Keep your rustic wedding theme in mind when deciding on each element of your wedding. Choose wild flowers for simple floral centrepieces and bowers, and have a naked or lace-style wedding cake. For your dress, add a rustic touch by opting for a simple or lace design, while your groom could choose a less formal suit with a touch of tweed.
Give homemade favours to guests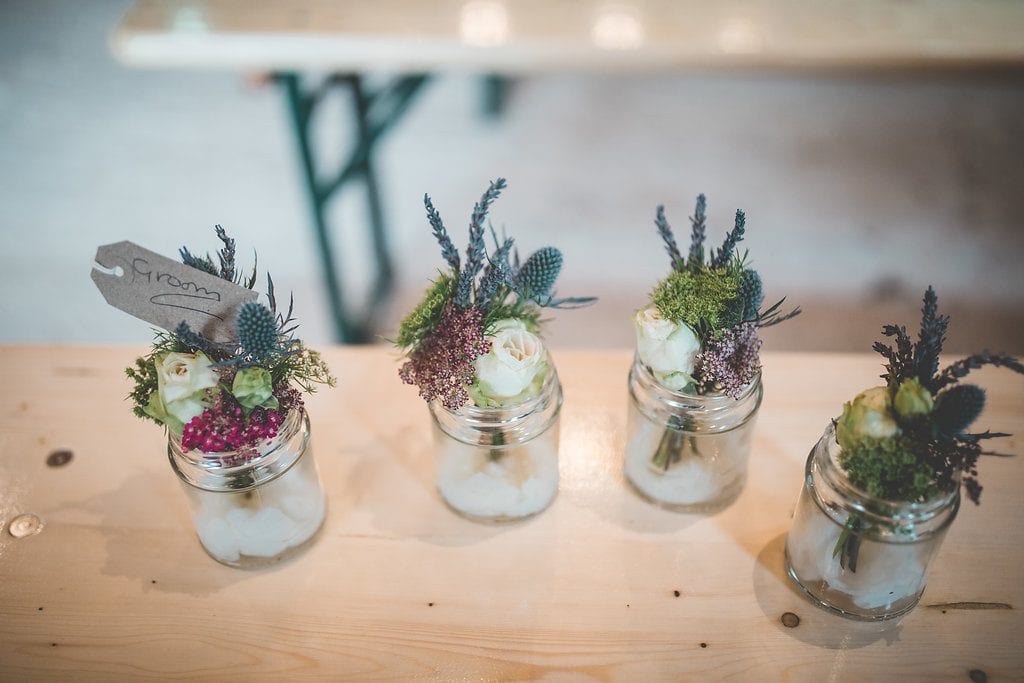 Everything about a rustic wedding is natural, simple, and homemade – so you can be really creative and bring a touch of rustic to your wedding favours too. Jars of homemade jam, honey or sweets are good choices, or you could put together hot chocolate and marshmallow kits for winter weddings. The possibilities are endless!
If you're stuck for inspiration for your rustic theme, Pinterest is a great place to look for ideas on everything from décor to dresses. Whatever ideas you have in mind, make sure to discuss them with your venue coordinator who will often have plenty of tips and advice to help make your day perfect.
Recent posts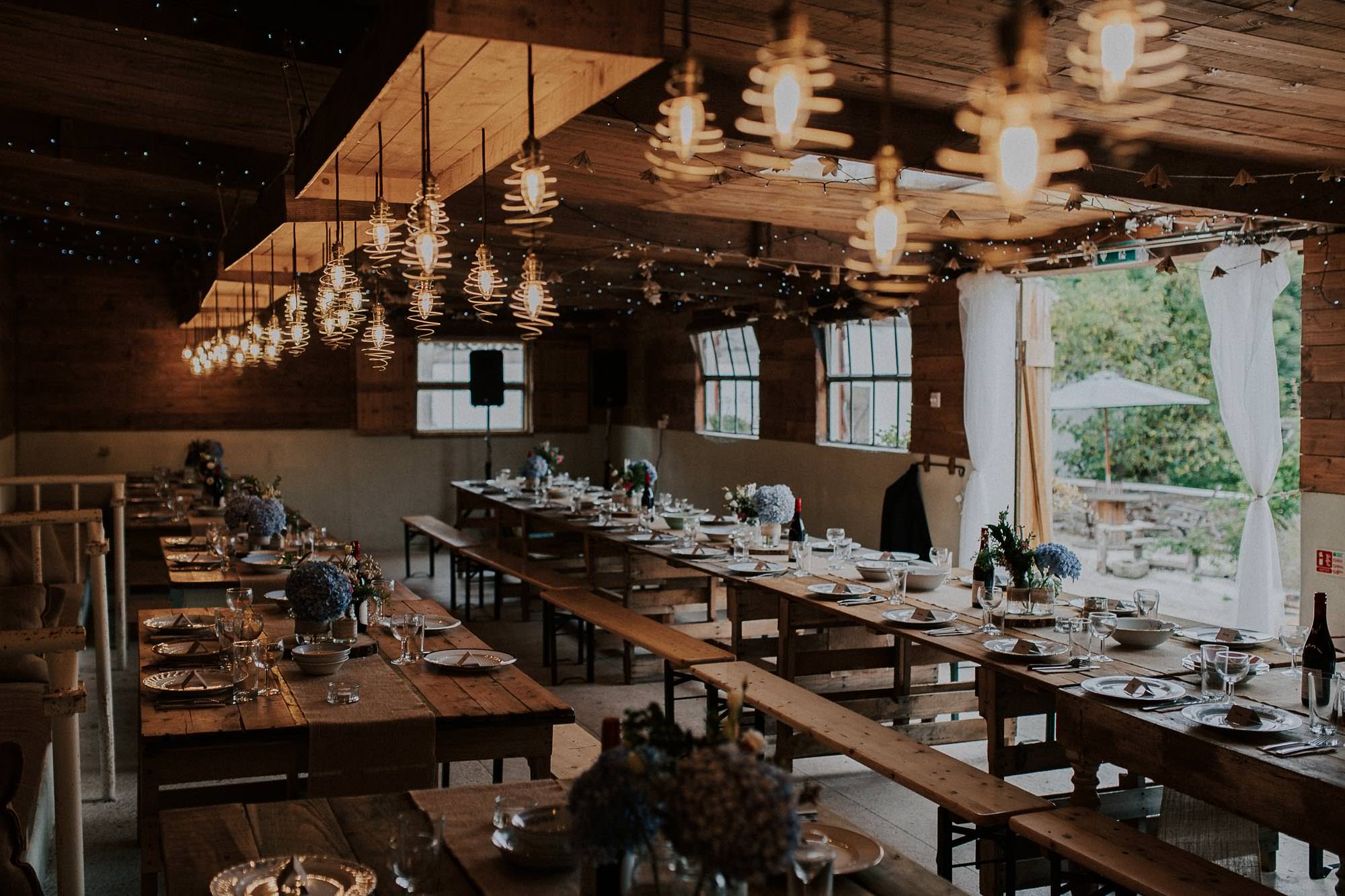 10 rustic wedding ideas
If a cosy atmosphere and a laid-back ceremony sounds like your perfect day, then a rustic wedding is for you.