7 unique wedding guest book ideas
Apart from your wedding photos or film, your wedding guest book is one of the only moments you'll be able to take with you after your special day. However, long-gone are the days where a wedding guest book is simply a book.
Nowadays, your guest book can be a focal point of your wedding décor to add a stylish or fun element to your reception. We've compiled a list of our favourite wedding guest book ideas to help inspire you before the big day.
Music lover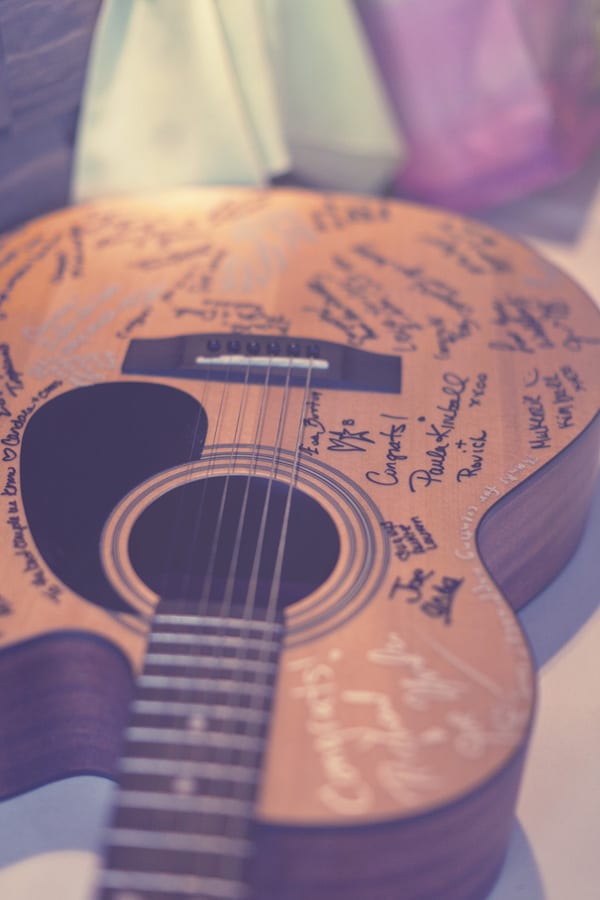 Using a signed guitar is a fantastic keepsake for a music loving couple. It doesn't have to be for musicians either – if you have a different hobby, you can switch an instrument for something more personal to you.
Polaroid picture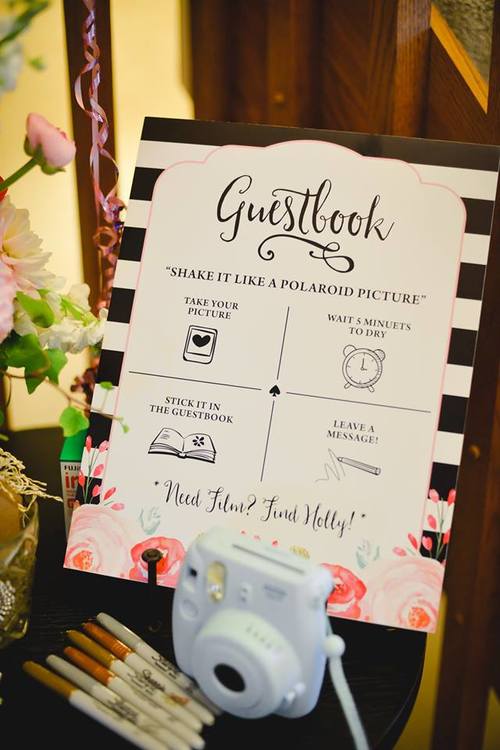 A twist on the traditional guest book. Leave a polaroid camera on the table, and ask guests to take a picture of themselves which they can pop into the book coupled with a personal message.
Heart drops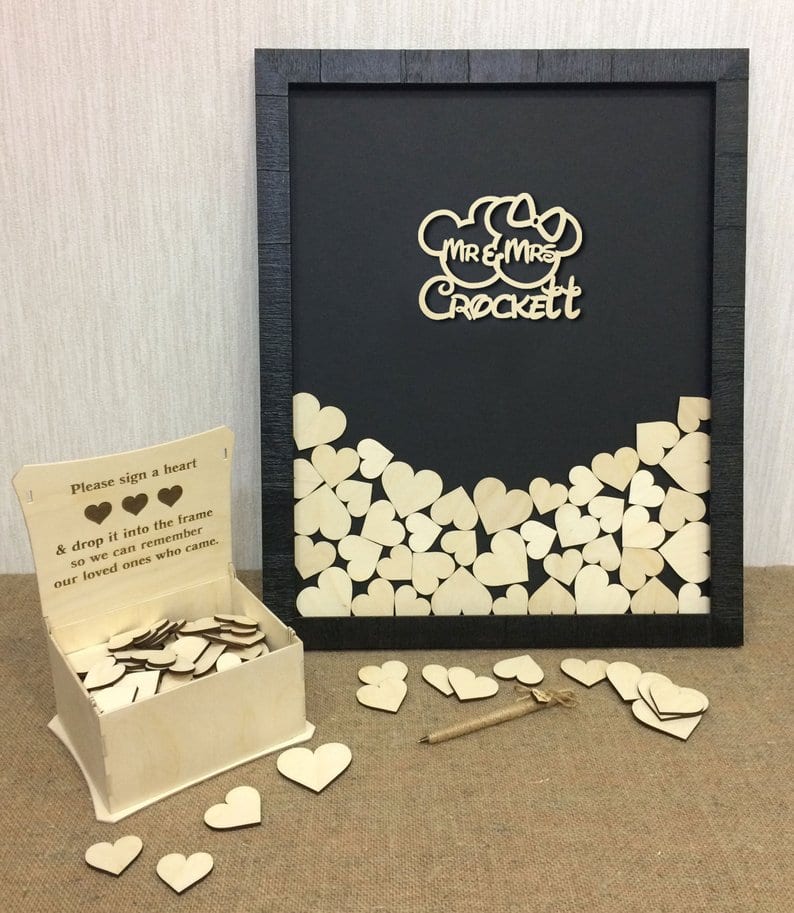 An increasingly popular choice in recent years, the heart drop frame is widely available online and acts a great piece of personalised artwork which can be used after the wedding.
Message in a bottle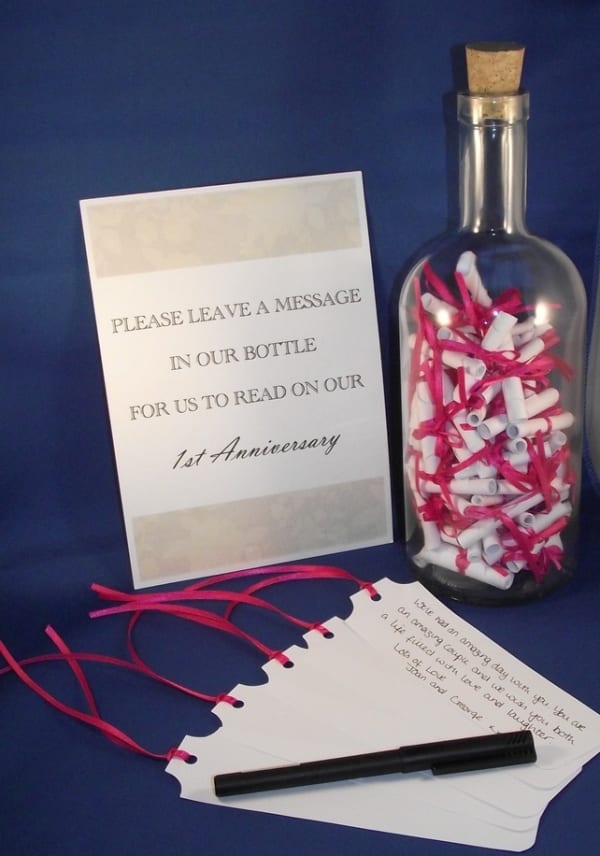 A very simple idea – ask guests to write their wishes on a piece and pop it into a bottle for you to look at in years to come.
Film it
Bring your wedding guest book to life by asking guests to film their messages on an iPad or camera, so that you have something you can sit down and watch it in years to come.
Jenga
A simple, yet really fun way of displaying your guest book. Ask guests to sign a piece each, and stack them on top of each other.
Globe trotters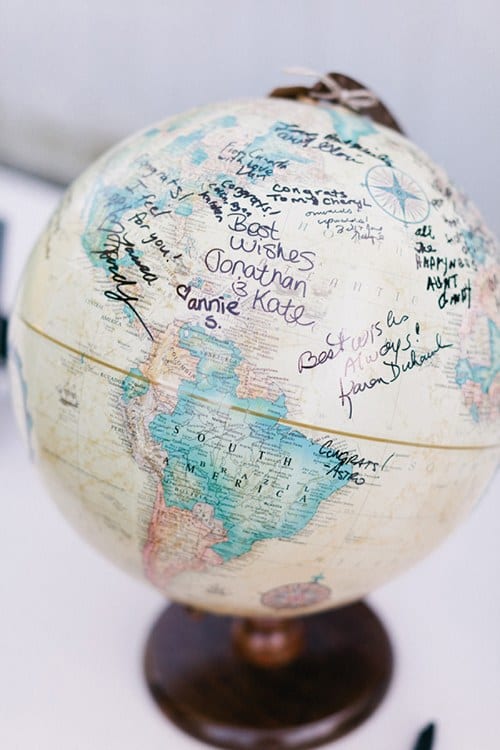 Swap the guest book for a globe for two aspiring explorers. Family and friends can sign their well wishes all and words of wisdom all over the world. Postcards and maps are great alternatives too.
Recent posts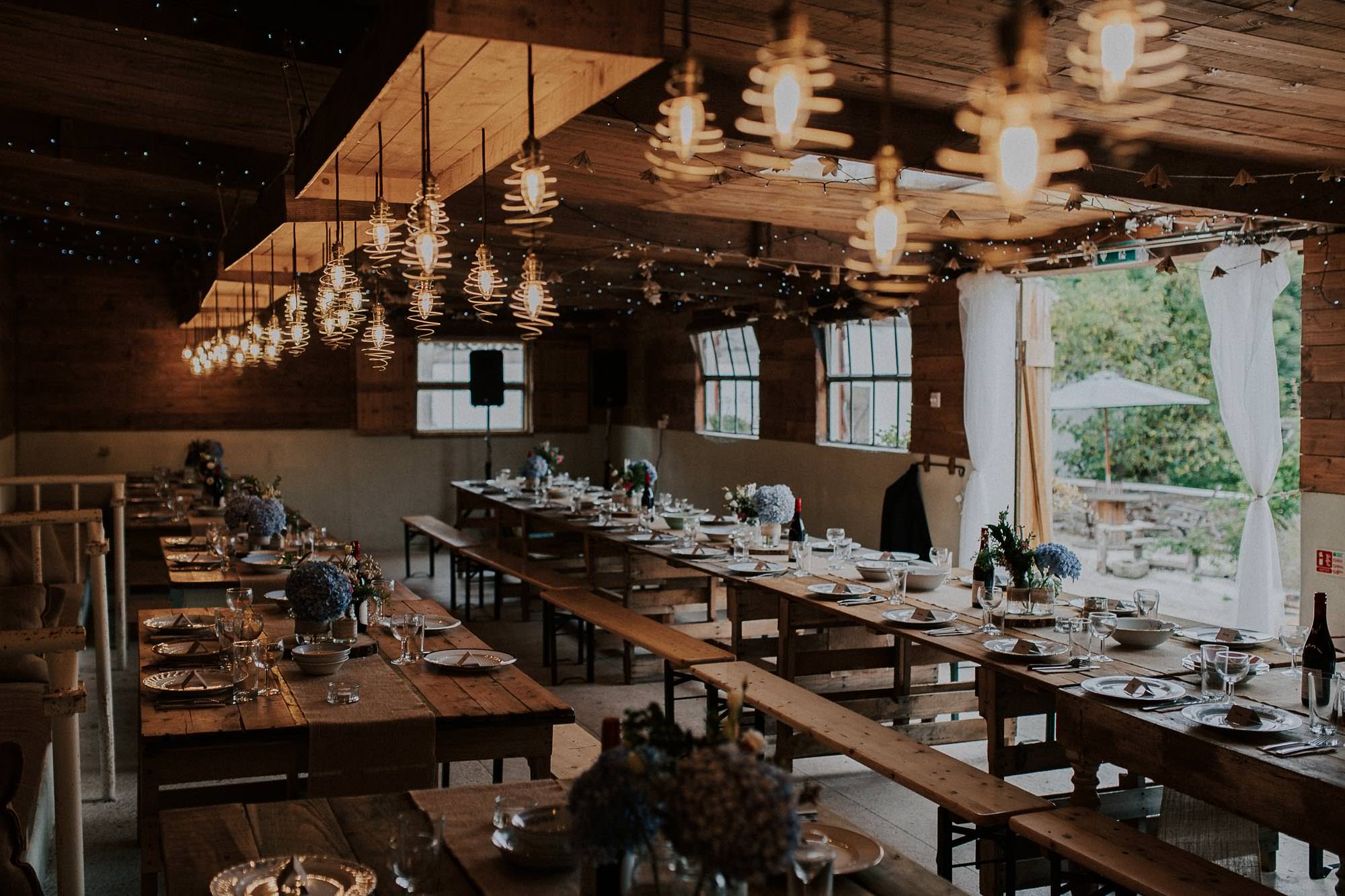 10 rustic wedding ideas
If a cosy atmosphere and a laid-back ceremony sounds like your perfect day, then a rustic wedding is for you.